Groudle River
5/24/2015 | Comments: 0 |
Categories:
I had a quick hour on Saturday morning to play in the Groudle River. My little zoom rod was in it's element. I had a dozen fish from the little pools working my way up to the old water wheel. Here are a few of the fish. None of them over 7 inches, but all very beautifully coloured.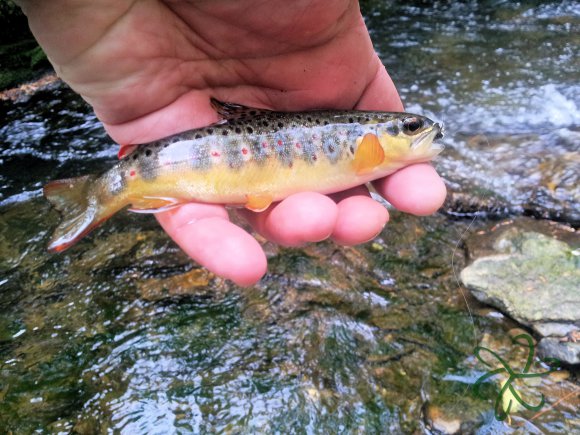 Not the biggest fish, but beautiful markings.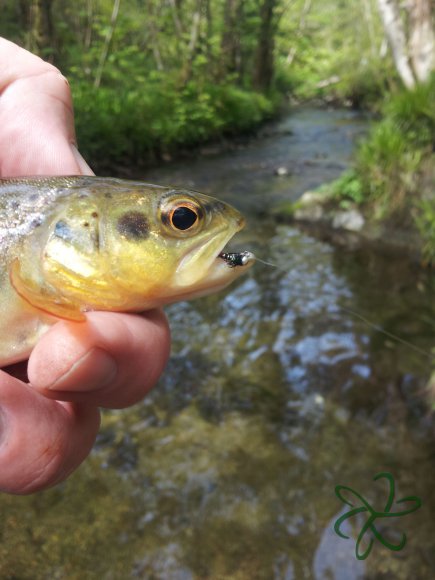 A small black jig nymph with silver bead and rib was the flavour of the day.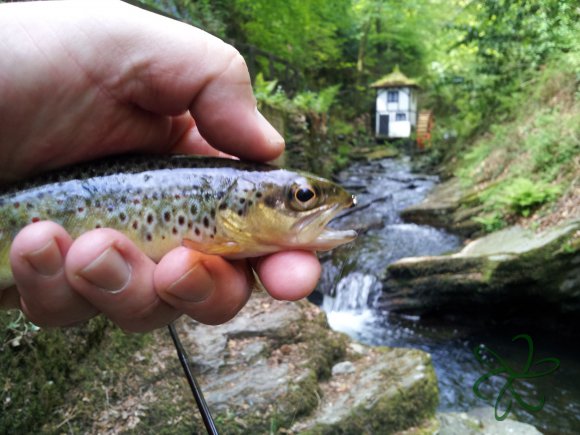 The Last fish of the hour. You can see the old water whell in the background.
Not yet rated
Subscribe to comments