Putting on Easy Keepers
Putting on Easy Keepers is relativly straight forward with plenty of reviews and picture sequences online to help you. However, what do you do if the 'o' rings are too big?
Perhaps this sequence will help: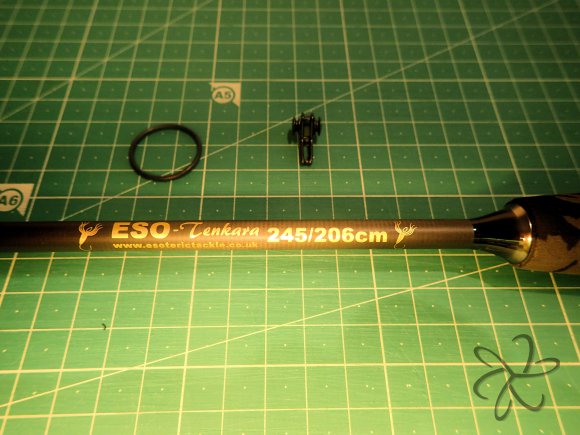 The Eso-Tenkara 245/206cm is a very slim rod. Normally the supplied 'o' ring will not hold it in place. To fix it we need to modify the sequence a little.
First of all put the ring over the rod.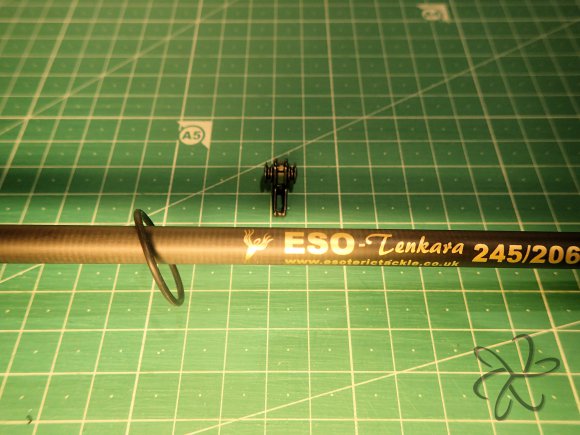 Put a twist into the ring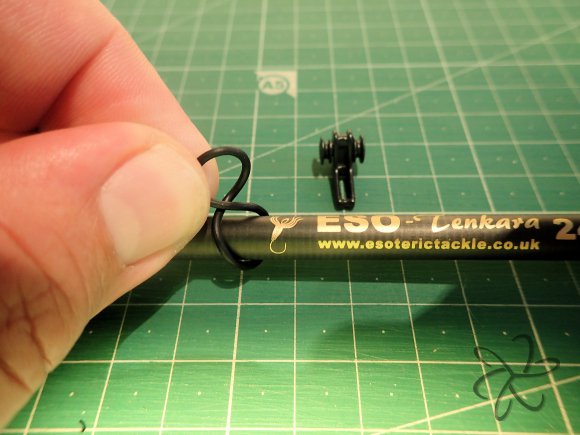 The smaller loop at the top is going to be the new loop you put the keeper onto. Flattening the top loop onto the rod then pushing round the sides you can see the ring loops either side that go over the little wheels. The cross over is behind the rod.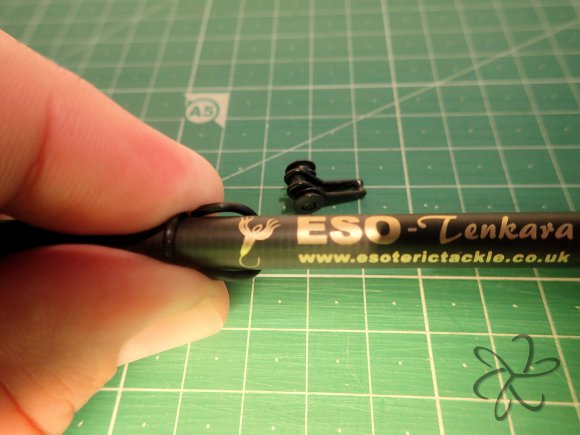 Letting go of one side it's easier then to get the loop over the first wheel.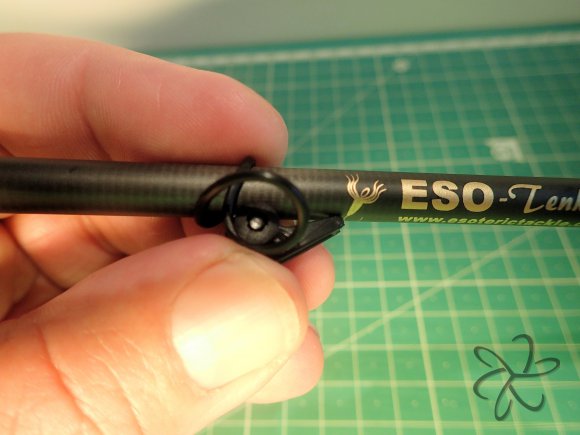 The loop pointed towards the camera is the one that goes around the rod to attach to the wheel the other side.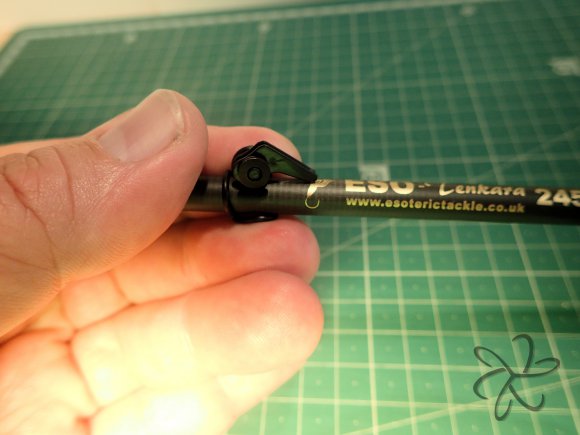 You can see the loop coming out under the rod. Lift this loop onto the wheel. You might want to use a dubbing needle or crochet hook to help if it's too fiddly to do it by hand.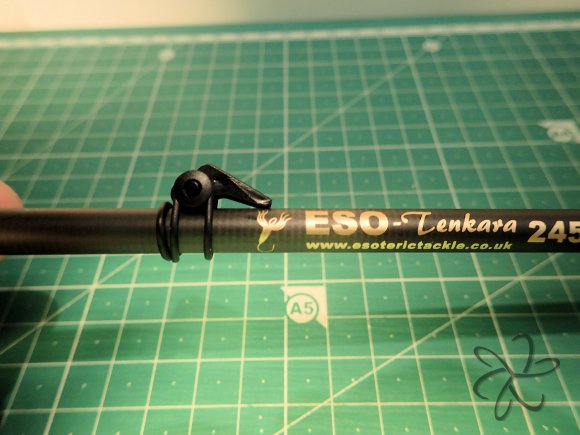 Job done! Now to do the second one exactly the same way. You could also use the smaller 'o' ring to put the Easy Keeper on in the usual way, but sometimes that can be too tight to make happen.
If you want to see bigger pictures you can find them in the gallery.
Tags:
Not yet rated
Subscribe to comments