Dance a Different Jig
9/21/2015 | Comments: 0 |
Categories:
I've been away fishing on the Welsh Dee which gave me some time to test various products and think about flies. Although a Sakasa Kebari is thought of a traditional fly for Tenkara, through my own and the research of others, it really doesn't matter if the fly is weighted or not; has a hackle or not or even if they have a swept forward hackle. It seems anything goes!
I'm a fly tier. I get enormous pleasure from creating flies and then catching fish on them. Granted, there are probably only a few patterns that become your "go to" patterns and work everywhere in different sizes but why limit the fun?
Anyway, I was thinking about the jig flies I usually fish with and the majority of takes coming on the swing up or after a brief "hang", this particular trip. So I ties some of these: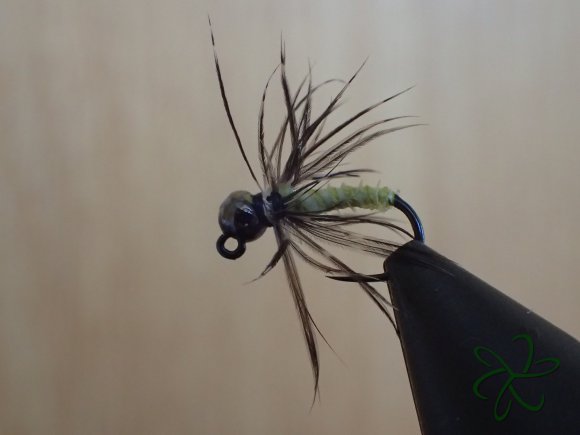 That's a tungsten, disco, slot bead which I cannibalised from a pattern with a broken hook. My travelling kit was decidedly lacking in many of my usual materials since I put it all away and started again. I've now got a list of the things missing and have added them back in before my next trip. I digress, the hackle is a well marked brown partridge and the body is a dyed pale olive goose biot.
The tungsten bead to bring the fly lower in the water, the mobile hackle so it can swim the lift and hang and the juicy body just because there were a lot of pale olives hatching on the river at the time. That was the thinking.
In practice it worked a charm! The rising fish had been ignoring all the dries in my box. I was having limited success with the spiders and other nymphs. This one got pounced on almost as soon as it hit the water. When it wasn't immediately taken it produced regular takes on the lift and hang. Far more than other patterns had achieved. This is the same pattern but with a black nickle slot bead, becuase I found some loose it the bottom of the case! You should never tie just one of a pattern just in case you loose it, after all.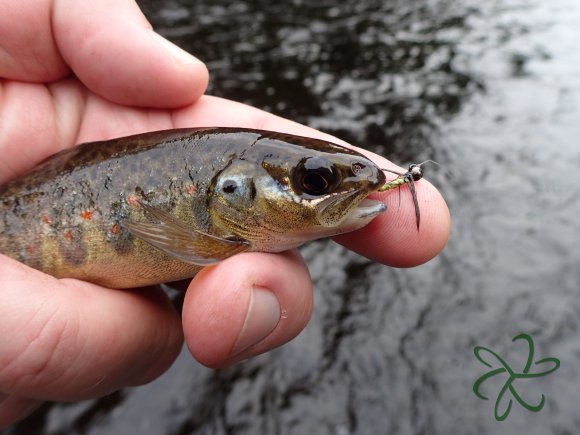 I think I'll be tying a few of these in various sizes to live along side my other "go to" patterns. Everyone finds their joy in different aspects of fly fishing. Fly tying and fishing the patterns I create is one of my joys.
Not yet rated
Subscribe to comments